×
About Anna Clementi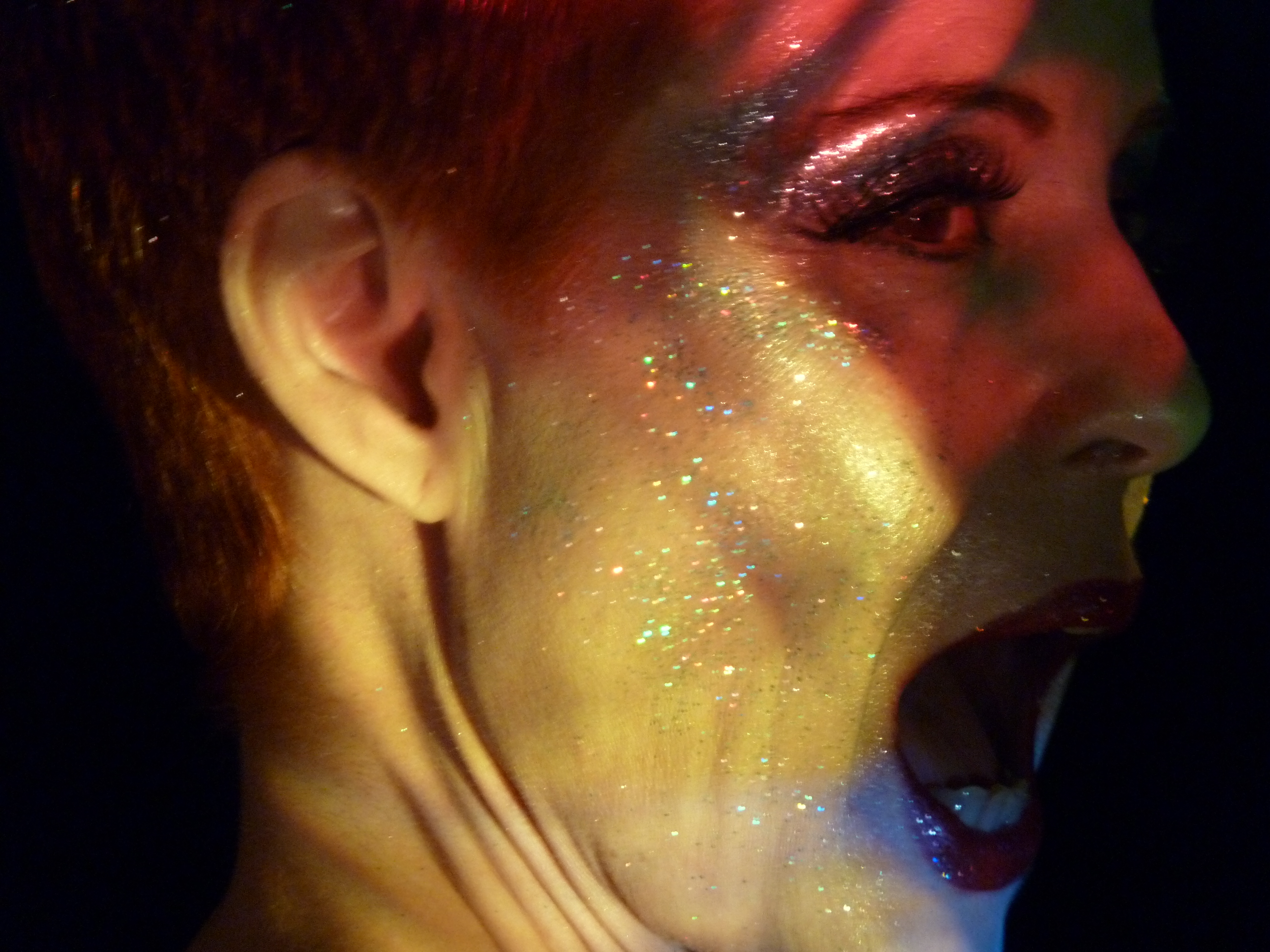 Anna Clementi, swedish-italian, has spent her life between Stockholm, Berlin and Rome. In Rome she studied flute, acting and singing. In 1986 she moved to Berlin where she had the dazzling encounter with Dieter Schnebel, (with whom she has been collaborating in the ensemble "Die Maulwerker" for several years) at the Hochschule der Künste. She put a special focus on the vocal and theatrical repertoire of John Cage and devoted herself mainly to research the possibility of combining song, word, gesture and theater. Her repertoire moves between contemporary music, electro-acoustics, musical theater and club music.
Anna Clementi has participated in many festivals around the world and performed several premieres. The collaboration with composers is something frequent and familiar to her, the common work allows her to let her peculiarities as interpreter emerge. She doesn't define herself a singer (nor vocalist), but rather an actress of the voice. This felicitous definition gives space for her chameleon-like variety and her interest in combining singing, improvisation, word, gesture and theater, all measured, designed, structured; lymph engine for externalizing the combination of abstraction and emotion which constantly appears in her work. A combination sought for long time through a sinuous formative path: flute first, then acting, contemporary dance, contact improvisation. An adolescence spent between Cage, Hollaender and Buscaglione, Hammond, and Schoenberg, with a keen eye for historical icons such as Pina Bausch and Cathy Berberian. Anna Clementi loves playfulness, curiosity, humor, lightness (if possible); always searching for new sounds through the many possibilities of her voice.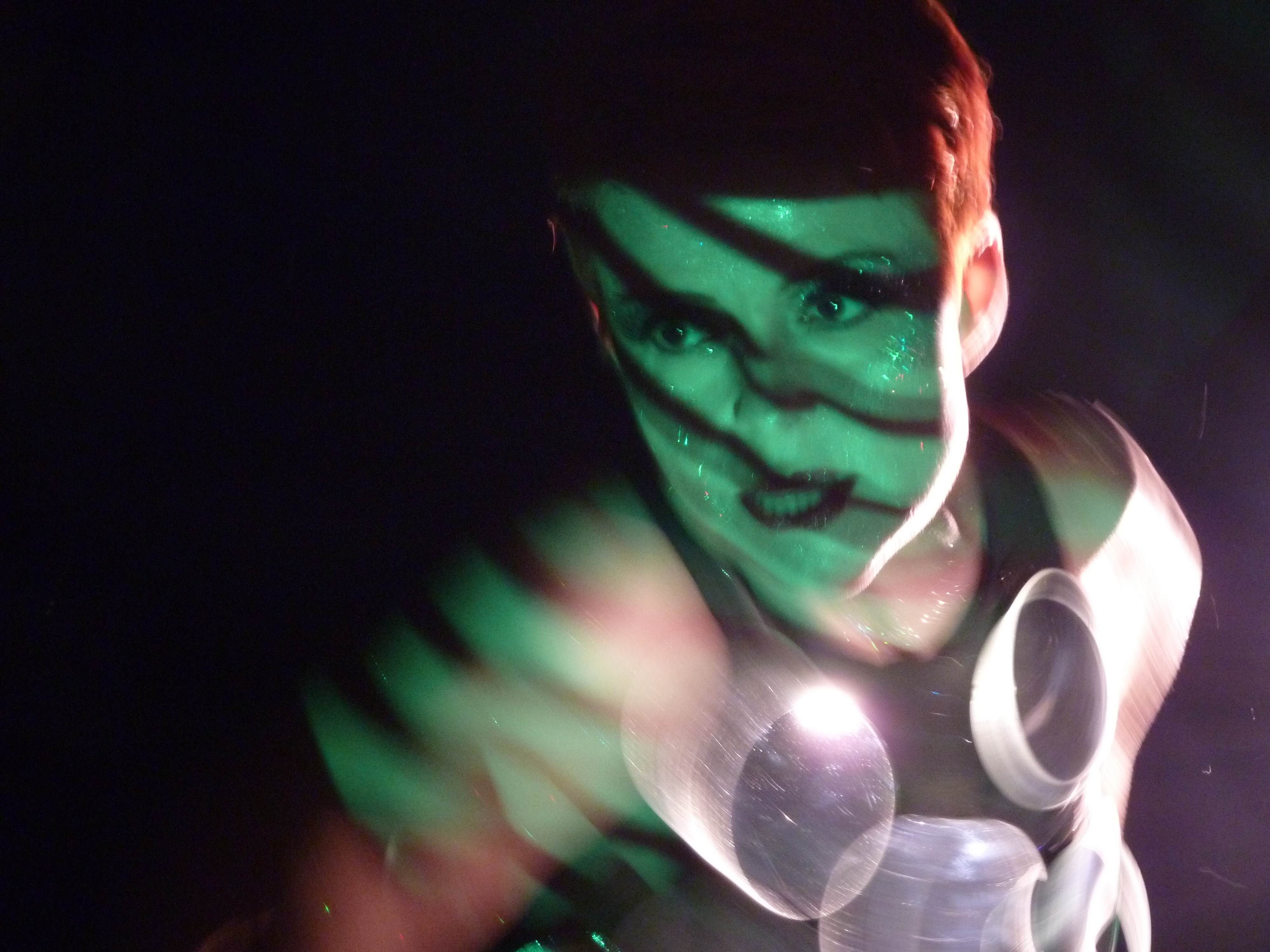 Among the many collaborations: Dieter Schnebel, Laura Bianchini, Maria Cristina De Amicis, Nicola Sani, Agostino di Scipio, Aldo Clementi, Roberta Vacca, Iris ter Schiphorst, Daniel Ott, Laurie Schwartz, Josef Anton Riedl, Aleks Kolkowski, Emanuele Casale, Rupert Huber, Michael Hirsch and Lars Sandberg. Numerous are the works of musical theater: Citing some of the projects: "Pierrot Lunaire" in the staging of Urs Troller; "Eurydike" by Iris ter Schiphorst at Theater Bielefeld, "Anna's Wake" and recently "AUNG" by Iris ter Schiphorst in Malmö and Copenhagen, "Ojota IV" by Daniel Oct at Theater Bielefeld, "Tod Majakowskis-Totentanz" by Dieter Schnebel at the the Leipzig Opera, many interpretations of "Song Books" by John Cage and others around the world. In 2000 she staged "Glossolalie 2000" by Dieter Schnebel at the Akademie der Künste in Berlin as a director. With Steffen Schleiermacher she has recorded John Cage. "Voice and Piano. In 2012 Anna Clementi performed "El Jardín de las Delicias", the fluxus-opera by Wolf Vostell at Museo Vostell Malpartida in Spain and in 2013 "Kassandra" by Michael Jarrell at Radial System in Berlin for the Maerzmusik festival. Then at the Teatro Comunale di Bologna and the Bohemian Hall in NYC. She has worked with the Viennese duo 'Tosca' and with 'The Dining Rooms' from Milan. In 2005 she released her first solo album "Love Is A Reason". In 2012 she released her second solo album "Fräulein Annie". She has a duo with Rupert Huber: 'Cuore di Vetro'.
Über Anna Clementi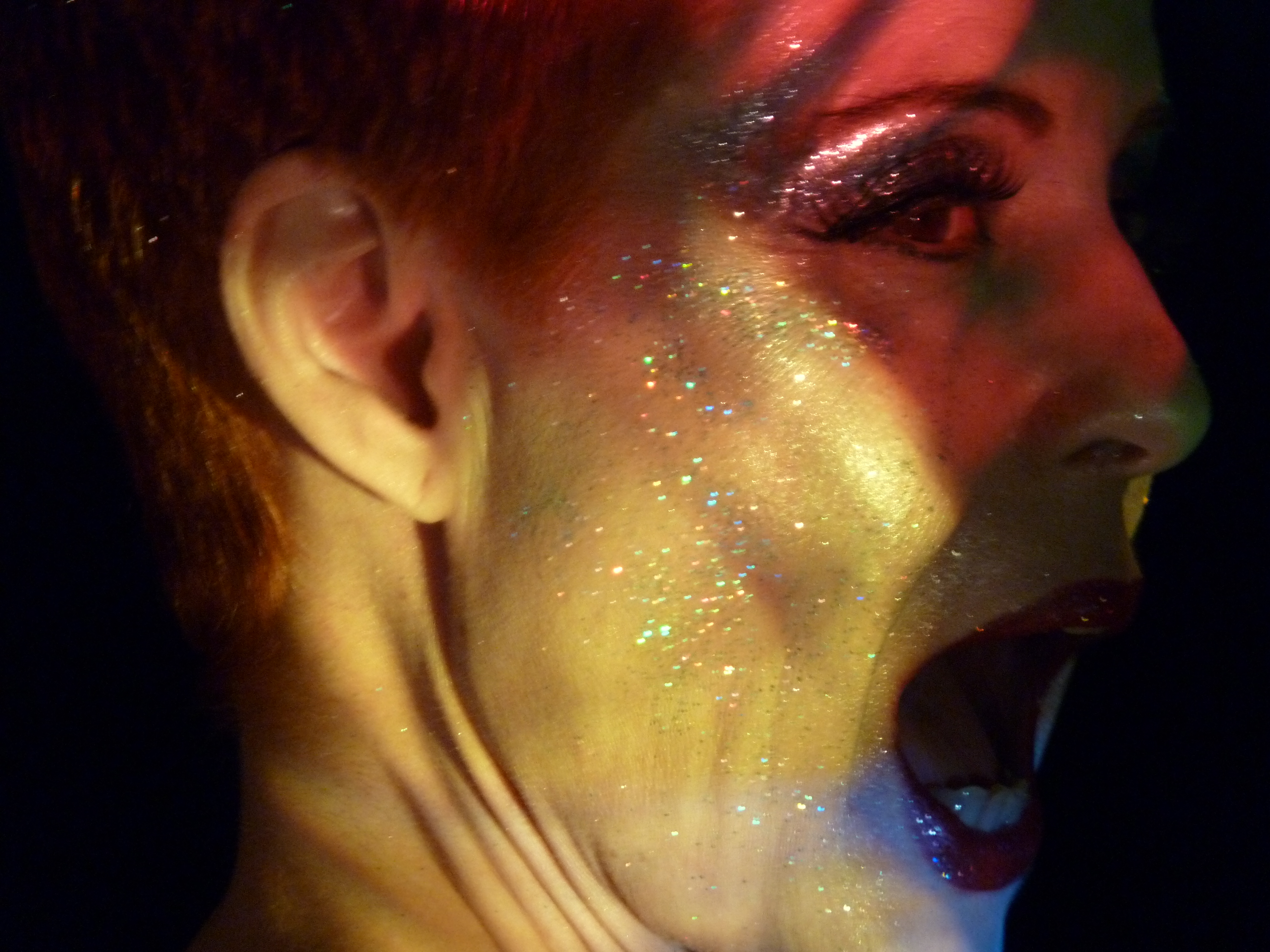 Die italienisch-schwedische Sängerin Anna Clementi wuchs in Rom auf, wo sie zunächst Querflöte studierte. Nach ihrem Abschluss schloss sie eine Schauspielausbildung ab, dann zog sie nach Berlin. Dort begegnete sie dem Komponisten Dieter Schnebel, bei dem sie dann an der HdK experimentelle Vokalmusik und experimentelles Musiktheater studierte. Daraus ergab sich eine langjährige Zusammenarbeit, die bis heute reicht. Ebenfalls wirkte sie lange Jahre in der, von Dieter Schnebel gegründeten Gruppe, 'Die Maulwerker'. Ein besonderer Schwerpunkt ihrer Arbeit ist das Werk von John Cage, dessen Werke sie weltweit aufgeführt hat.


Anna Clementi ist auf den wichtigsten Festivals aufgetreten und hat zahlreiche Werke uraufgeführt. Viele dieser Werke wurden für sie komponiert und zum Teil mit ihr zusammen entwickelt. Sie bezeichnet sich eher als Schauspielerin der Stimme als als pure Sängerin. Auf dieser Weise drückt sich ihre Vielfältigkeit aus, die immer auf der Suche nach Kombinationen von Stimme, Geste, Sprache, Tanz und Theater ist. Eine strukturierte Mischung aus Gefühl und Abstraktion. In Berlin spielte sie dann unter anderem in der Gruppe Theater Ikaro und besuchte verschiedene Tanzschulen, dort widmete sie sich dem zeitgenössischen Tanz und der Kontaktimprovisation. Anna Clementi liebt Spiel, Leichtigkeit und Ironie. So sucht sie ständig nach neuen Ausdrucksmöglichkeiten, die sie mit ihrer vielfältigen Stimme entfalten kann.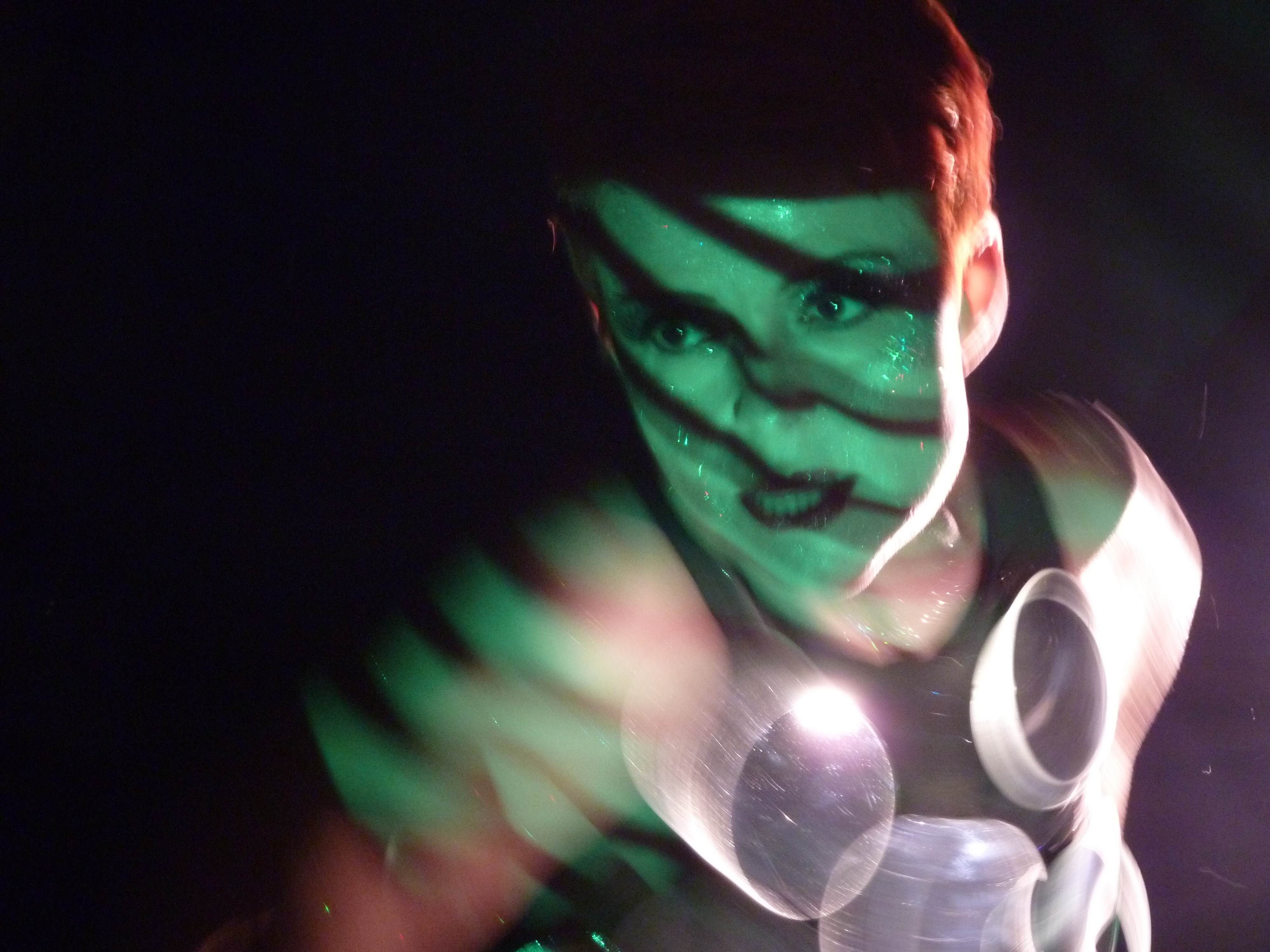 Sie hat mit zahlreichen KomponistInnen gearbeitet. Dieter Schnebel, Laura Bianchini, Maria Cristina de Amicis, Michael Hirsch, Roberta Vacca, Nicola Sani, Daniel Ott, Rainer Rubbert, Rupert Huber, Iris ter Schiphorst, Laurie Schwartz, Josef Anton Riedl, Alexander Kolkowski, Lars Sandberg, Christian Kesten und Emanuele Casale. Sie führte in Bochum und Düsseldorf eine szenische Fassung vom 'Pierrot Lunaire', inszeniert von Urs Troller, auf. Am Theater Bielefeld führte sie 'Eurydike' von Iris ter Schiphorst und 'Ojota IV' von Daniel Ott auf. Von Iris ter Schiphorst hat sie ebenfalls 'Anna's Wake' in Berlin aufgeführt. 'Silence moves' in Berlin und Dresden und 'Aung' in Malmö und Kopenhagen gespielt. Sie hat viele verschiedene Versionen der 'Song Books' von John Cage aufgeführt. Im Jahre 2000 inszenierte sie mit den Maulwerkern 'Glossolalie 2000′ von Dieter Schnebel. Mit Steffen Schleiermacher hat sie die CD 'John Cage: Voice and Piano' veröffentlicht.

Weitere Veröffentlichungen: 'Suzuki' und 'Dehli 9′ mit Tosca und 'tre' mit The Dining Rooms. 2005 brachte sie ihre erste Solo-CD 'Love is a Reason' raus. Es folgte im Jahre 2011 das Album 'Fräulein Annie'. Sie arbeitet im Duo mit Rupert Huber und mit Thomas Stern. Mit Christian Kesten und Daniel Ott wurde 1995 das Trio Intermission 3 gegründet. Sie ist Mitglied der Vokalgruppe Voxnova Italia. www.annaclementi.com